Linguist, polyglot (German, Spanish, Portuguese, Turkish, Mandarin Chinese, Japanese, amongst others), and entrepreneur.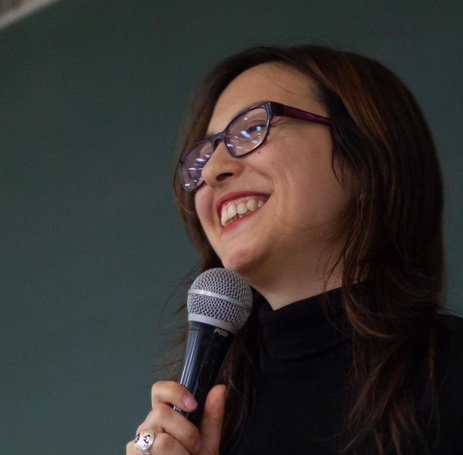 I have experience in teaching, translating and language research, and a great versatility in translation specialites — I can translate not only technical but also literary texts.
Hi! I am Laura, a linguist, a polyglot (German, Spanish, Portuguese, Turkish, Mandarin Chinese, Japanese, amongst others), and an entrepreneur. I have a huge thirst for knowledge, love travelling and could be regarded as a citizen of the world.
In 2005 I graduated as a German translator from Instituto de Enseñanza Superior en Lenguas Vivas "Juan Ramón Fernández" in Buenos Aires.
Germany was my home twice: as an AFS exchange student and later on through a DAAD scholarship for Latinamerican Germanists. For 7 years I was professor of the German chair at Universidad Nacional del Comahue.
I am co-founder of Glot Learning!, an EdTech startup that creates apps with fun methods to learn difficult aspects in foreign languages. In 2019 I co-founded SiS! Languages & Wine, a company to communicate wine in different languages and train the workforce in the wine industry.
Venezuela and Chile were also my home. I worked in renowned institutions in those countries. Because of my stay there I am able to convey a more neutral Spanish in my translations and identify regionalisms.
In 2015 I finished my degree as a teacher for Spanish as a second and foreign language. Then, in 2016, I worked on a cruise ship travelling around the world run by the Japanese NGO Peace Boat on board of the 93rd voyage as a volunteer teacher for English (+20 years of experience and international examination for C2 level -CPE by Cambridge-ESOL) and Spanish.
At the moment, I am an external mentor of young entrepreneurs at UC Berkeley; I work as a freelance translator and language teacher, and volunteer at Respond Crisis Translation for facilitating language access to every person in need, while striving to serve ever more people to learn foreign languages according to their learning style.
For more information visit my Linkedin profile